San Fermín 2023 is just around the corner, and Destino Navarra travel agency in Pamplona is ready to take you to the most emblematic festival in Spain. Get ready to live an unforgettable experience full of culture, tradition, and intense emotions.
The San Fermín festivities in Pamplona are recognized worldwide and attract thousands of tourists every year. From July 6th to 14th, the city transforms into a vibrant stage where merriment and passion intertwine. And Destino Navarra in Pamplona offers you the opportunity to be part of this unique celebration.
The experience begins with the famous "encierros" (bull runs), a tradition deeply rooted in the festival's culture. Every morning at 8 o'clock, brave runners face the bulls, running through the narrow streets of the old town. If you're courageous enough, you can participate in this thrilling race alongside the locals and the most adventurous people from all over the world. But if you prefer to watch it from a safe position, don't worry, our expert guides will take you to the best spots to enjoy this tradition safely.
But San Fermín is not only about the bull runs. During the day, the city fills with music, color, and joy with parades, giants, and "cabezudos" (big-headed figures) that roam the streets, accompanied by the music of the "charangas" (traditional bands). Moreover, you'll be able to enjoy the delicious local cuisine, with typical dishes such as "chistorra," "txistorra," "chuletón de buey" (beef chop), or the famous "pintxo de tortilla" (Spanish omelette skewer).
And when night falls, the party doesn't stop. Bars and social clubs are filled with people enjoying live music, dances, and laughter. The bullring becomes the epicenter of excitement, hosting bullfights. Whether you're a bullfighting enthusiast or simply want to experience something authentic, we offer you the possibility to attend one of these bullfights in a safe and controlled environment.
At Destino Navarra in Pamplona, we will make sure that your stay during San Fermín is unforgettable. We offer personalized travel packages that include accommodation in selected hotels, transfers, expert guides, and access to exclusive events. Additionally, we will provide you with all the information you need to make the most of your time in the city.
Don't miss the opportunity to experience the magic of San Fermín 2023 in Pamplona. Book your trip with Destino Navarra and get ready for a unique experience filled with joy, tradition, and culture!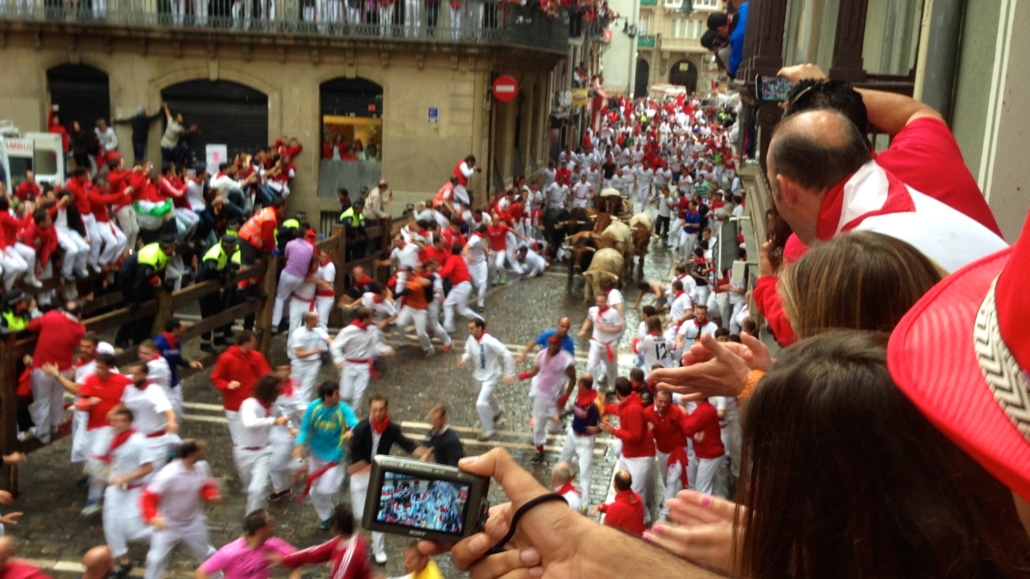 https://www.destinonavarra.com/wp-content/uploads/2021/11/Logo_Destino_Navarra.png
0
0
admin
https://www.destinonavarra.com/wp-content/uploads/2021/11/Logo_Destino_Navarra.png
admin
2020-06-10 17:28:06
2023-06-12 18:16:15
The countdown has begun!